Graduate Programs
Our department is the ideal place to complete master's and doctoral work. We offer the range of specialized seminars needed for strong graduate-level training but are a small and collegial department so that students and faculty experience the type of intellectual interaction, supervision, and research collaboration that makes graduate work exciting.
Our program offers:
A diversity of theoretical perspectives;
A research-intensive environment, seen in our excellent record of ongoing externally funded research; and
A commitment to rigorous training in research methods to provide graduate students with an opportunity to develop outstanding analytical and research skills that are invaluable in scholarly and applied contexts.
Find a Social Sciences Expert
Researchers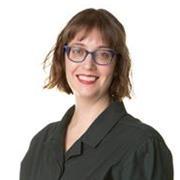 Dr. Katherine Boothe
Associate Professor, Political Science
Canadian politics and government, Social policy, Public policy
Dr. Jason Powell
Adjunct Professor, Health, Aging & Society
Dr. Paul Younger
Professor Emeritus, Religious Studies